Group DiNenna
Southern Lifestyle Properties
---
---
Dino DiNenna - Broker, Realtor® - 843.560.9310
Graduate Realtors Institute (GRI)
Certified Residential Specialist (CRS)
Certified Negotiation Expert (CNE®)
A local resident since 1993, about a month after his first visit, Dino is originally from the Washington Metropolitan area, where he began selling real estate in the Northern Virginia and Maryland markets in 1987 at the age of eighteen. Within months, while majoring in Business with a concentration in Real Estate & Urban Development at George Mason University, he became a top producer in his office and hasn't stopped since.
Involved in many aspects of the real estate industry from residential and commercial sales to spec rehab and development of homes, Dino specializes in luxury and investment real estate. He is recognized among the top 2% of agents nationwide as a Certified Residential Specialist, a Certified Negotiation Expert, formerly served on the Hilton Head Area Realtors® Board of Directors, and currently serves on its Professional Development Committee.
A believer in experiential education and adventurous exploration, he's traveled through many parts of the world, having lived seasonally in Italy and Hawaii. Locally, you'll often see Dino biking, surf kayaking in the ocean, or sharing the beauty and wonder of the Lowcountry with Ashley and their daughter Alessandra.
---

As an award-winning agent in Hilton Head Island, SC for over 15 years and in Boston, MA for 12 years, along with four years of real estate development experience, Kendra is committed to communicating closely with her clients throughout the sales process to ensure satisfaction and to provide guidance and support in all stages of each real estate transaction. The most important thing she can do for her clients is to share her knowledge with them to help make the experience a profitable, positive and enjoyable one.
Along with a BS in psychology from Southern Illinois University, Kendra was certified as an Accredited Buyer Agent as well as a Previews Property Specialist for luxury home marketing.
To give back to the community, Kendra has served on a neighborhood association board and volunteered with organizations such as Room to Read (an organization that builds schools and libraries in developing countries) and Boston-based Homestart (an organization that assists homeless obtain permanent housing).
---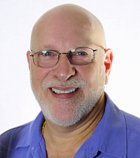 Originally from Long Island, New York, Dan relocated to the area in 2012.
Customer service has been Dan's life, having grown up in his family's Dry Cleaning business before entering the real estate industry. With years of experience as both a construction professional and a Certified General Real Estate Appraiser, he offers a unique perspective to his clientele.
Dan focuses on customer service bringing his clients his own brand of personalized service.
---

Originally from Cleveland, Ohio, but raised in Florida, Marta relocated to the area in 2011 with her husband Rick, after almost 30 years in Hendersonville, North Carolina. A former school teacher, she began selling real estate in 1989 and has consistently been a multi-million dollar producer.
Active in golf, tennis, and bridge, Marta is highly involved with her community and her family and grandchildren, having raised 3 successful sons: one of whom is a lawyer in Charleston; another is a lawyer in Pinehurst, NC; and her youngest is a construction manager with David Weekley Homes here in Bluffton. A University of Florida graduate, she is an avid follower of all Gator sports and is a proud member of the Gator Nation.
---
Jim Purcell - Associate Broker, Realtor® - 843.368.7694
Accredited Buyer's Representative (ABR®)

Originally from Asheville, North Carolina, Jim majored in Business at Furman University. After visiting the Lowcountry for 20 years, he relocated in 2004 to help people realize their dream of owning property on Hilton Head Island. He enjoys the relationships he builds with his clients as they embark on a new chapter in their lives.
Jim deals with both residential and commercial properties on the Island.
His spare time is spent enjoying the outdoors and the many amenities such as golf and tennis that the Island has to offer. The best part of each day is spent with his wife Liz and their 2 sons.
---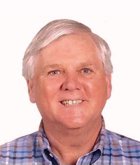 Originally from Pensacola, FL, Rick relocated to the Hilton Head area in 2011 after being a vacationer here since 1972. With is wife Marta, they left Hendersonville, NC after 30 years to get back near the beach.
Rick has been in the real estate, building, and development business since 1972 in Florida, North Carolina, and South Carolina. He spent 25 years in on-site sales, most in Flat Rock, NC at Kenmure Country Club.
He enjoys golf and all of the University of Florida sports. He is the proud father of three adult sons and four wonderful grandchildren.
---

After living in Massapequa, Long Island for over 50 years, Ann & her husband Dan decided to get out from under the snow & move to the beautiful, active, 50+ community of Sun City, Bluffton, SC, in 2012.
Ann worked in the Life Insurance Industry since she was 18, dealing with high net worth clients such as the super athletes from the NFL & NHL.
When arriving in Bluffton, SC, Ann worked for the Beaufort County School District in Hilton Head. While working in the School, Ann realized she had patience, understanding, enjoyed working & helping people on a daily basis. That is when she decided that real estate would be a great fit for her. She could help people find their "dream" home.
---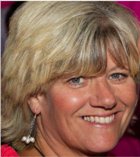 Originally from Long Island, New York, Karen relocated to the Hilton Head-Bluffton area in 2014 to be closer to her family.
Her niche for the real estate industry started long before she was a licensed agent. She bought, renovated and sold houses as well as general contracted a new home construction. Further, she renovated her home in Florida and currently manages it as a very profitable vacation rental property.
Karen combines the entrepreneur spirit of a business owner with over 20 years of laser-focused customer service. In addition and most important, as the matriarch of a large family, Karen has a unique understanding of the complex needs and requirements of families looking for the perfect home. Her commitment to detail and willingness to go above and beyond, combined with her desire to exceed all of her client's expectations makes Karen your perfect partner as you search for that perfect home.
---
Meg O'Hanlon - Broker, Realtor® - 843-949-7008
Seniors Real Estate Specialist (SRES®)
Accredited Buyer's Representative (ABR®)
Meg O'Hanlon is a successful sales professional with twenty years of experience in all facets of the real estate industry. Prior to relocating to the South Carolina Lowcountry, Meg was as an Associate Broker with The Creig Northrop Team of Long & Foster Real Estate, the #1 real estate team in Maryland......
After coming to Hilton Head Island on vacations for the last 15 years, my husband and I finally decided to leave the cold, cold north and settle in the town of Bluffton, a town just over the bridge from Hilton Head Island. We both feel that moving to the Bluffton/Hilton Head area was the best decision we have ever made!! We found a slower paced atmosphere here but still feel that it is a great destination to work or to play. There are world-class golf courses, pristine beaches, tennis, shopping, fishing and great food, all in your own backyard.
As a Broker with Group DiNenna at Southern Lifestyle Properties, I have access to all of the up-to-date information on lots, builders, new and resale properties. When you are ready to leave the cold behind and see what my husband and I and many "northerners" have found in the Bluffton/Hilton Head Island area, please contact me and I will show you all of the amenities that make this area a coveted retreat.
---
Licensed in Ohio in 2002. Many awards have been logged in Robert's real estate career for outstanding performance in the real estate industry. Robert and wife Catherine are pursuing their dream to live in the paradise of the Low Country in South Carolina. Robert brings 15+ years of Real Estate sales experience along with him to continue to help others fulfill their dream of homeownership. Robert still has an active Ohio license for anyone who may have an interest in buying or selling in Ohio. Robert's main goal now is to help anyone in South Carolina with any real estate needs.
---
Vince began working in his family's locksmith business in Atlantic City, NJ where he learned a trade, a work ethic, and the value of honesty. He was trusted to install locks and change keys to newly purchased properties and guide people to make the best choices for their security needs. He provided customers with safety and peace of mind every time they turned a key to lock the door of their home or business.
He joined the Atlantic City Police Department in 1985 where he spent most of his twenty-five year career as a detective. He earned a solid reputation being dependable, tenacious, honest, and fair. Yet through the years of a challenging service he never lost his sense of compassion for people and helping those in need.
Upon retiring from law enforcement, Vince became a licensed public insurance adjuster representing policyholders with property damage claims; a valuable service he still performs today. He presents detailed claims and sound arguments to insurance companies that financially benefit his clients. He negotiates to obtain the full settlement that allows his clients to completely restore and renovate their damaged property.
Vince brings his diverse skill set and rich life experience to real estate, where he works with clients to understand their needs, and deliver positive results, whether buying or selling property.
Vince was born in New York City and lived in the greater Atlantic City area most of his life. He relocated to Bluffton, SC in 2016 to be closer to family. He and his wife Terrie have been married 28 years and are the proud parents of two adult children. He enjoys outdoor activities, great food, and the company of friends.
---
After beginning his real estate career in 2005 in Northern Virginia, Ken and his wife relocated to Hilton Head Island.
He is a dedicated real estate sales professional passionate about working with people to realize their goals through their living spaces. Ken honed a personal brand as a trustworthy professional, providing reliably outstanding service to home buyers and sellers. He gives advice and guidance based on deep industry knowledge and a thoughtful understanding of clients' wants and needs.
Ken is also a successful house flipper and understands the nuances needed to be good at it.
Before real estate, he owned and operated a service company for 17 years, repairing appliances and HVAC systems.
---
A man of faith, a husband, a father of three, and a Realtor, Jon's ultimate desire is to create a culture of good with whomever I have the privilege to meet.
Coming from a long career in church ministry, Jon has a heart for taking people from where they are to where they want to be.
After four decades in Greenville, Jon relocated to Hilton Head Island and personally went through the home-buying process in the Hilton Head area.
For years, he's had the privilege of helping many families find the home of their dreams. Jon offers considerable experience and commitment, an impeccable reputation, and excellent customer service, and he's equipped with fresh and innovative methods to help buyers find their perfect home and also help sellers effectively prepare and market their homes to sell quickly at the highest possible value.
---