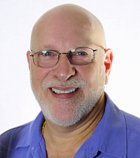 Dan Ekus
Realtor® - Group DiNenna
Southern Lifestyle Properties
516-512-2480 or 843-707-7253
Originally from Long Island, New York, Dan relocated to the area in 2012.
Customer service has been Dan's life, having grown up in his family's Dry Cleaning business before entering the real estate industry. With years of experience as both a construction professional and a Certified General Real Estate Appraiser, he offers a unique perspective to his clientele.
Dan focuses on customer service bringing his clients his own brand of personalized service.
Testimonials
Dotti and I want to thank you for sharing your valued time with us during our recent visit to the Bluffton and Hilton Head area. The trip was very insightful, and Dotti really liked Ann's input and guidance.
We review all of the emails presenting properties for sale in Sun City sent by Dan, and we have a much improved understanding of the neighborhoods we will narrow our searches toward next year.
- Terry L
---
Thank you for all of your help in getting us settled in our new home. I have highly recommended you to our friends thinking about this journey.
- Etta & Myer
---
Thank you for showing my parents homes in Sun City. When they are ready to pull the trigger we will definitely be calling you.
- Pat S
---
Just wanted to take a minute to say thank you for all of your help and real estate professionalism with the purchase of our home in Shipyard. Remote transactions are never easy, but you made it extremely smooth. While Shipyard was not on our radar as a potential plantation, your suggestion was simply awesome. We could not have asked for a better place that meets our needs.
We also appreciated the excellent service. As mentioned with us being remote, it's not easy. You went above and beyond coordinating inspections/ follow ups to make everything happen. You always found a way to say yes I'll get it done right away, even when not today or I'll do it tomorrow would have been easier. It was as if we were your highest priority, however I know your schedules with other clients were very busy.
Finally, I appreciated the way you offered advice but were not pushy. You were open minded and willing to work with our unique 'demands' to get this done.
If you ever need a reference, give us a call. We were thoroughly impressed with the hard work provided.
- Brian and Lisa J
---
Faith and I just wanted to take a minute and just catch our breath and say thank you once again. What a great buying experience it has been. It's always great when you get more than you bargain for. That's exactly what happened to us. With your expertise, not only did we find the right property for our needs and pleasure, but through your qualified skills dealing in the marketplace, we also were able to negotiate the right price to purchase our new home. Enough about you Ann, (smile) Dan thanks! Just kidding Dan. You two are quite a team! We will be looking you up at some point once settled in. Again Thank you for the quality, sincerity, commitment, and concern shown us.
- John & Faith B.
---