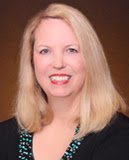 Vicki Mangus
Realtor® - Group DiNenna
Southern Lifestyle Properties
843-540-6198
Originally from Columbus, Ohio, my husband Ralph & I moved to the Hilton Head area in 2010 with our two dogs. We're delighted to be closer to our daughter who lives in the Charleston area, teaches in one of the local schools, and is involved in some of the Charleston marathons.
We love the Hilton Head area, having vacationed in Hilton Head throughout our lives, and always had a dream of moving here. Now, we are here to testify that
"Dreams Can Come True!"
We are Buckeye fans so: Go Bucks! We like to entertain, and my husband is a terrific cook. I think he missed his calling as a "Chef" as he has become famous in Sun City for his Banana Nut bread! I've been helping people buy and sell homes for over 35 years, and I love helping people find their dream home. Most all of us just want to live in our own very special home, and whether it is big or small, it is our "Home Sweet Home"!
Testimonials
John and I want to thank you for the wonderful job you did in helping us find our perfect vacation/retirement home in Sun City Hilton Head. I can't express enough of how genuine and kind you were during the entire process, being available to help with the final inspection, while we're still living in our Maryland home.
The first time we met and you brought us that delicious homemade banana bread I knew you weren't just trying to sell a house, you were going to find us a home.
Both times that John and I traveled down to make settlement and find our way around, you and Ralph gave us so many tips and places to explore, we felt connected immediately.
You continuously keep us in mind, for example, you have a new client who needed an interim place to live while she tries to find her forever home in Sun City, you gave her our number and we now have our home rented for the next three months. Wow, you go above and beyond with your customer service and I would highly recommend you for any home sale or to a potential client looking for a place to buy.
John and I with our four kids can't thank you enough, Vicki, you are one of a kind! We appreciate all your continued support, even helped us with our furniture delivery. You're the best and I'm so glad to have you as my realtor and a friend.
- Robin & John I.
---
Vicki did an awesome job with helping my mom find the house of her dream!!! And now we greatly appreciate all that she did for our family. She was by our side every step of the way in the process!!!!
- Dee W.
---
Vicki is very kind and patient, she was very flexible with or schedule, we loved working with her and she showed us lots of homes until we found the one right for us, she would sometimes even show us houses late in the day because we work during the evening, she really cared about finding us a home not only one that we wanted but one that we wouldn't have problems with in the future. She really does care about the well-being of her customers.
- Jaryd M.
---
Vicki is a very hard worker. She's committed to her clients and works exceptionally hard to get the best deals and keeps their best interest in mind. She is very professional, honest and easy to work with. I would highly recommend her to help anyone who's looking to find their next home!
- Brenda A.
---
She is an excellent realtor. She spends a lot of time with her clients. She knows what to look for.
- Pat S.
---
Vicki was so helpful finding us our new home in Sun City Hilton Head. She knows the area well and is patient and very nice. I highly recommend Vicki if you are looking for a Realtor.
- Jyl O.
---
Over the past decade, I have rented my executive homes through the expertise of Vicki Mangus. Vicki is a warm and capable real estate professional. Through her diligence, knowledge, and thoroughness, each transaction has been a positive and trouble-free experience. She is friendly and caring with the prospective tenants/clients. All of my questions and requests for information have been very timely and a trouble-free experience. Highly recommend!
- Peggy H.
---
Vicki has been excellent. She has helped us to find really great tenants for our property since 2010. We live overseas and working with Vicki has been a pleasure. She is very responsive and always looks at our property as it was hers. She does great marketing of our property and also is amazing, following up with prospect renters and their realtors. She does an awesome job looking for all the information that will tell her the candidates will make great tenants and she has never been wrong. Every time a tenant leaves, we always go back to her and trust her the rental of our property. She works with an awesome team and always gives us peace of mind. We will recommend her anytime.
- Alison C.
---
Vicki, so glad we made the move and had you help us buy this home. We LOVE it!!
- Alan & Darcy B.
---