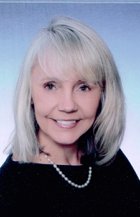 Margaret Brychcy
Real Estate Professional
Group DiNenna
Southern Lifestyle Properties
843-715-5215
Margaret Brychcy has been a licensed Real Estate Sale professional since 2001. Prior to relocation to Hilton Head Island, Margaret was a Sales Associate with RE/MAX Communities and Keller Williams Peachtree Road in Atlanta.
Over the past 18 years, Margaret has gained an extensive amount of knowledge through her successful sales, and investments. She renovated many homes on Hilton Head Island and currently manages her own very profitable vacation rental property. With her knowledge, you are sure to have all the resources and expertise to market your home effectively and gain the most exposure. She is committed to her clients best interest as a knowledgeable, patient and caring real estate professional.
Testimonials
I've worked with Margaret on almost a dozen home buying/selling transactions over the last 15 years. I always go back to her because she is very professional, dedicated and responding quickly to my inquiries. I never had to wait for her to call me back and she was always available, even on weekends, which makes all the difference during a stressful home buying/selling process, so I strongly recommend that you consider her as your agent.
- Maria A.
---
We couldn't have asked for a better real estate agent for our first home buying experience. Margaret understood exactly what we were looking for, which was not easy to find. It took a while, but eventually we were able to find everything we were looking for and at a good price. Margaret was honest and patient throughout the whole process. Always available and responsive. She is extremely friendly, knowledgeable, and has nothing but the client's interests in mind. She is all about integrity and excellence! We have recommended her to close friends who have all had the same impression of her.
- Magda K
---
Margaret is a Realtor who cares more about her client's well-being, their future plans as homeowners and the overall financial success of her clients. She is responsive, professional, honest and helpful in all aspect. She guided us from start to close, answer all questions and made the whole process simple. Margaret helped us in buying our dream house as well as she guided us in renting other property. I highly recommend Margaret as a real-estate professional if you're buying or selling a house in the area.
- Kaushal D.
---
I recommend Margaret to anyone interested in buying or selling real estate. She was dedicated to seeing me through the transaction and seeing me happy with my decision. Margaret worked with us until we found the perfect property. Her knowledge and professionalism are the best around.
Thank you.
- Nick B
---
I would highly recommend Margaret as a sales and buying agent.
She is a very professional realtor, who knows the "ins and outs" of the business and also a very caring and genuine person who strives for perfection.
She provided us with all the right homes that we would consider instead of having to go through ones that wouldn't interest us. She was not pushy, but very supportive and sensitive to our needs. We were very comfortable working with Margaret. She was always organized and promptly followed up on all our questions.
- Anna G.
---
Margaret is Amazing. She has been there for all my Real Estate Transactions. More than an agent, I trust her as a friend. I completed 3 transactions with Margaret - Sale of my old home, Purchase of my new home, Purchase of a lot. In all of them, Margaret's performance has been splendid!! Her knowledge, perseverance, responsiveness, and honesty are second to none.
- Muralia G.
---